LEGELATA's team guides companies through the whole life cycle of the latter. We negotiate and close sophisticated transactions representing public and private institutions. We help to save on taxes as well as protect our clients in courtrooms from any excessive tax claims. Our lawyers apply their complex knowledge to serve all the needs of our corporate clients. We provide services in procedures of company registration at state authorities, as well as legal advice in most complicated tax and taxation related issues. We also draft any types of trade and commerce related agreements including contracts for any transactions with real estate.
OUR BANKING AND FINANCE LAWYERS ARE WELL PREPARED TO:
Advise on a structure of the transaction intended to create and appropriate structured securities and provide legal opinions as to validity and consequences of such transactions,
Advise on and draft prospectuses and other necessary documentation for issuance of the securities,
Act as gatekeepers for the banks and financial institutions through its due diligence practice for ascertaining the legal standing of the company and of its assets,
Advise on plain vanilla and syndicated loans and regulatory issues and provide legal opinion as to validity, legal effect and consequences of the transaction,
Advise on and draft the security agreements intended to secure any obligation of the debtor.
Advise on regulatory issues connected with extending finance to consumers either directly or indirectly.
Enforce the rights of the creditor against the liable debtor and escort the exequatur proceedings.
Complex antitrust /competition issues often demand industry focused insight. Clients benefit from tailored advice from our experts in a wide range of sectors. Our lawyers are known for their innovative approach when representing clients, often on high profile cases. Frequently, the sensitive matters on which we advise are successfully resolved away from the headlines.
CORPORATE AND TAX CASE STUDIES
NEWS ABOUT

CORPORATE AND TAX
LEGAL UPDATES ABOUT

CORPORATE AND TAX
LAWYERS SPECIALIZED IN

CORPORATE AND TAX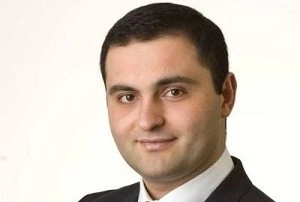 GOR MARGARYAN